A HUGE STEP: HERE IS THE CRICKET BEER!
It would not be good to be cricket in Japan especially if the popularity of this new dark ale will grow. So let's read about the invention of cricket beer!
The Join Earth and the Tono Brewing made a new project together in which the beer is colored with not just by the roasted malt but crickets.
Based on the first reviews the taste of this new Cricket Dark Ale can be related to coffee, cocoa, caramel, and camomile, as well as umami
– according to Drinks Business.
The Tono Brewing cooperates with a start-up called Join Earth who already made astronishing products like from soy sauce crickets to work on this project together.
They roasted their own-grown crickets before they mixed them with the malt for the Cricket Dark Ale. They also tried out new ideas such as feeding the circkets with draff remained from the brewing before they released the product.
The Join Earth plans to open a restaurant called Anticicada in which they oriantete the menu around insects.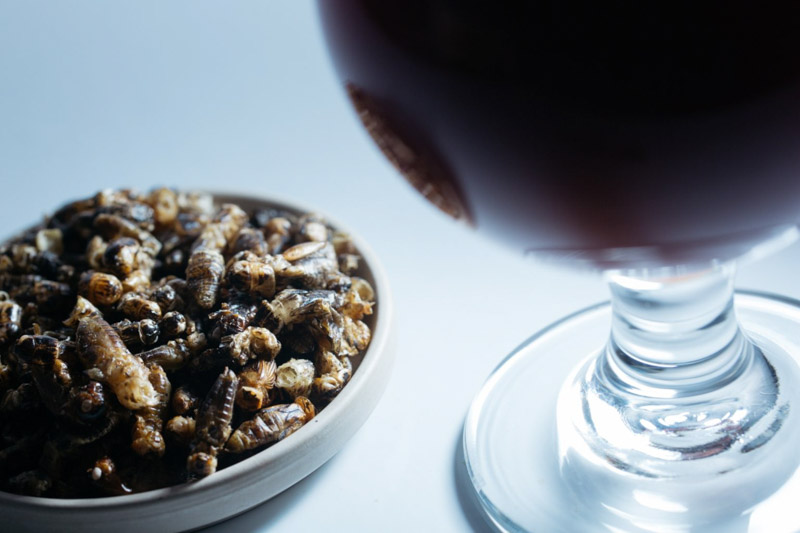 Back to the topic: they are going to release the cricket beer besides a four-day-long event in Tokyo from 15th of March.